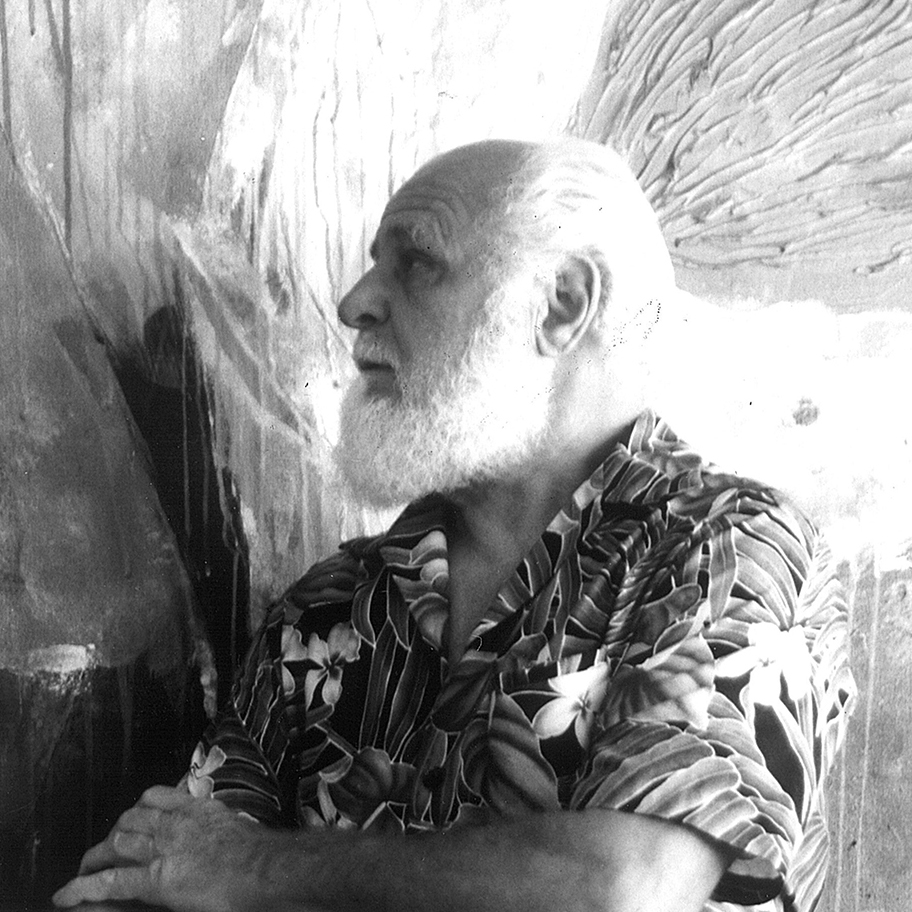 We only feature selected examples online. Please contact the gallery for additional works or if you would like to be notified of new arrivals by this artist.
Born in 1922, American artist Bob Freimark hails from a period when artists were experimenting with multiple mediums to express their conceptual ideas. Over the course of his career, he chose to work in a wide variety of media to articulate the issues important to him including painting, watercolor, drawing, all print media, tapestry, sculpture, and recently video and film.

He was educated at the University of Toledo, before going on for an MFA from Cranbrook Academy of Art. Later he became a student of Max Weber, and was elected to New Talent in the USA in 1957. In the period from 1960-68 he created a series of serigraphs entitled "Fifty States" which depict the U.S. states, and were completed under the aegis of a California State Colleges Special Creative Leave. They became the official U.S. bicentennial offering in 1976, opening at the Amerika Haus in Munich. They have been shown throughout the world, and the National Museum in Washington has acquired the complete set together with all accompanying sketches, and plates.

Although he was born in the United States, Freimark was of European descent. In his piece, "Immigration Blues" we can see his sensitivity towards the immigrant situation. His placement of the patriotic colors red, white and blue at the top of the work symbolize the desired goal. Underneath it are various maze-like pathways to get to the same place; a metaphor for the multiple routes people have gone through to get into this country.

Freimark has over 250 solo exhibitions to his credit. His works are in collections such as the Boston Museum of Fine Arts, Fogg Museum, Pennsylvania Academy of Fine Arts, British Museum, Bibliotheque Nationale in Paris, Honolulu Academy of Arts, Library of Congress, National Gallery in Prague, etc. He has lectured around the world, and was a Visiting Professor at Harvard University in 1972-73.