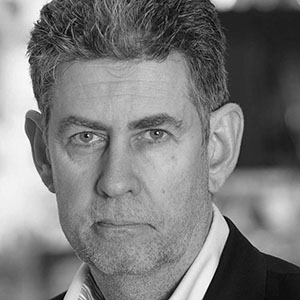 We only feature selected examples online. Please contact the gallery for additional works or if you would like to be notified of new arrivals by this artist.
Heiner Meyer was born in Bielefeld, Germany in 1953. He continues to live and work in Germany.

In recent years Meyer has emerged as one of Germany's most important Pop artists. He has been delivering freeze-frame glimpses of our national consumer psyche for nearly forty years.

His paintings present an unbiased, outsider's view of American Pop Culture through dynamic works combining the influential imagery of our lives. Unlike the Pop Art movement which focused on the individual everyday object, Meyer's work highlights the stream of juxtaposing visuals fed to us daily from the past and the present that reflect upon who we are.

Meyer studied liberal arts at the HBK Braunschweig with Professors Karl Schulz and Malte Sartorius where he later became a teacher himself. He has traveled extensively and been featured in exhibitions worldwide. Over 30 books and catalogs have been published about his work.

From his early years as an artist, in which he was an assistant to Salvador Dali, to his recent achievement of being honored as the opening exhibition artist for the Museum of Contemporary Art in Giessen, Germany, Meyer has stayed true to his voice. Although the visuals continue to change, running through the annals of historical through present day culture, it has remained the consistent responsibility of the viewer to laden the visuals with any inner meaning, value or consideration based on their personal experience, attitude and place within paintings' contexts.